Our Projects
PR and storytelling for Web3 and tech brands globally
PR and storytelling for Web3 and tech brands globally
100 mln
audience collaborations
were organized
International crypto community
50.000+
Twitter followers
15.000+
crypto newsletter subscribers
The largest tech community in Ukraine
8.5 mln
article views monthly
190.000+
social media subscribers
Top website on tech business in Ukraine
3 mln
article views monthly
112.000+
social media subscribers
Community of developers
300.000+
unique users per month
620.000+
article views monthly
3 mln
total reach of all
Facebook posts
PR and storytelling for Web3 and tech brands globally
We help projects grow through collaborations, influence, PR, and best marketing tools
International PR and
content strategy
Preparing a strategy of media mentions, which includes: developing brand awareness, creating newsbreaks, and working on tone of voice.
Writing high-quality materials by a team of professional journalists.
The process of negotiating agreements with top media on the publication of materials on a free and paid basis.
Control of material production and strategic work on brand awareness.
We have experience in PR with the largest IT and business media, such as Forbes, The Next Web, TechCrunch, Business Insider, and others.
Content creation
and storytelling
Corporate media or blogging by a team of professional journalists.
Writing press releases.
Preparing content for social networks and blogs.
Assistance in writing the brand story and white paper.
Collaborations: Influence
marketing
Our expertise is collaborating with bloggers and projects free of charge. We are able to agree on mutual PR activities, AMA sessions, joint quests, and giveaways.
For each collaboration, we develop a strategy that includes three or more integrations of different types.
Just recently, we have done free collaborations with 100+ pages and a total audience of 4.500.000+.
Organic growth
on Twitter
Effective work with Twitter algorithms, which allows to organically increase the number of subscribers, the reach of publications, the engagement of the audience, and the overall activity on the page.
On a daily basis, we analyze trends and hashtags, prepare a dynamic content plan, and work on getting content into recommendations.
Social media and
community management
Content creation: we create trendy content about your project and other community points of interest to help grow community and engagement.
Community management: we become the voice of your project and engage the community in meaningful conversations.
Activity launches, gamification, and quests for the audience.
We organize effective collaborations with other projects and influencers.
We help with organic page growth.
SEO
Web3, blockchain, and crypto are niches that need a special approach to search engine optimization.
We take into account the special requirements of Google when working on the link mass, content, and technical parts.
We have extensive experience working with niches that are not on the Google whitelist.
Creators Media Group's total audience
100 000
newsletter subscribers
142 000
Facebook followers
151 000
YouTube subscribers
63 000
Twitter subscribers
21 000
subscribers on Telegram
The audience of Creators Media Group is made up of active people who work in the IT and business spheres and are interested in Web3 and crypto
Timeline of our growth as a media group
2015
began to help clients with international PR
2017
launched business media MC.today
2019
gained the first half of a million users on MC.today
2020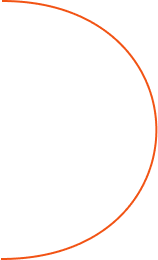 launched Highload - media for developers
2021
bought ITC - media about IT
2021
became the largest IT media group
2022
launched buidlbee - crypto media and community
2022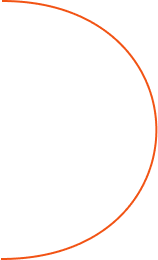 started helping projects with promotion on the Web3 market
Media group with 5,000,000 unique visitors per month

Successful marketing cases in the niches of NFT games, crypto exchanges, and DeFi
Media group with 4,500,000 unique visitors per month
Successful marketing cases in the niches of NFT games, crypto exchanges, and DeFi
Buckle up!
Let's fly to the moon!